Your Cart : 0 Items - £0.00
Shop
The Nurse Teapot
Depicts a nurse in uniform.
Price: £39.00
---
Details:
This full sized novelty teapot depicts a nurse in uniform. Hand made, hand painted and fully functional.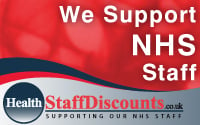 ---
Other Items in this section
This Scottie Dog teapot features a lid, collar and handle in a time consuming hand painted tartan.
Depicts a chef in check trousers.